LEVIS M30 General Assembly in Bursa, Türkiye
The Greenvehicles LEVIS project, focused on advancing sustainable electric vehicle components, reached a significant milestone with the successful convening of its M30 General Assembly Meeting in Bursa, Turkey, on September 27th and 28th, 2023. This pivotal event was hosted by our esteemed project partners, Yeşilova and TOFAŞ, and provided a platform for in-depth discussions, assessments, and immersive site visits that shed light on the project's innovative developments.
The General Assembly brought together a diverse consortium of industrial and research partners from seven countries, united in their commitment to drive innovation in the electric vehicle sector. Over the course of two dynamic days, project partners engaged in comprehensive assessments, meticulously examining the project's progress and closely scrutinizing the performance of real-case demonstrators.
One of the key highlights of the General Assembly was the scrutiny of critical components such as the suspension arm, battery box set, and cross-car beam. These assessments were crucial in ensuring that the project remains on track to deliver lightweight and eco-friendly solutions for the EV industry, addressing the challenge of compensating for the weight of EV batteries.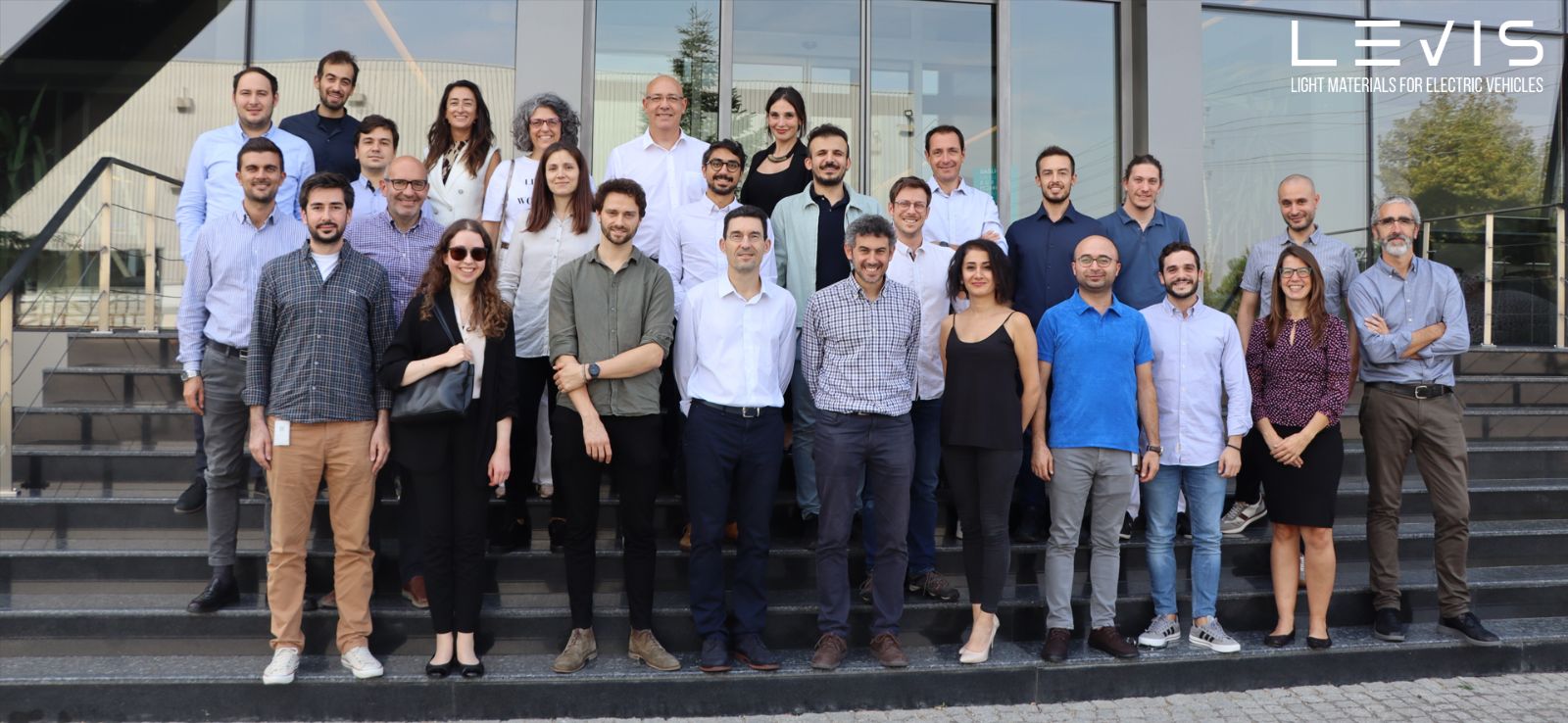 Project partners had the unique opportunity to immerse themselves in the state-of-the-art manufacturing processes and innovative technologies at Yeşilova's and TOFAŞ's facilities. These site visits offered a firsthand look at the extensive expertise that Yeşilova and TOFAŞ bring to the LEVIS project.
On the first day of the meeting, Yeşilova, renowned for its industrial aluminum product manufacturing expertise, extended a warm welcome to the project consortium. Within the LEVIS project, Yeşilova plays a crucial role in designing the battery case, manufacturing aluminum components, assembling, and conducting vital virtual validation, complemented by physical material characterization tests.
The second day of the General Assembly saw participants hosted by TOFAŞ, a leading automotive company in Turkey celebrated for producing both passenger cars and light commercial vehicles. TOFAŞ's multifaceted involvement in LEVIS includes part design, virtual verification tests, physical part production, and design verification tests on prototype components.
Cenex NL, as a dedicated partner in the project, remains committed to sustainability, focusing on the influence of Life Cycle Assessment (LCA) on automotive sustainability. This approach aligns with our mission to create a greener, more efficient future for electric vehicles, which was prominently featured throughout the General Assembly.
We extend our sincere gratitude to our hosts, Yeşilova and TOFAŞ, for their exceptional meeting organization and warm welcome to Bursa and their state-of-the-art facilities. The M30 General Assembly Meeting was pivotal for the continued progress of the LEVIS project, providing an essential platform for comprehensive project review, updates, and in-depth discussions.