We welcome Pablo Decelis as our newest Technical Specialist
We are pleased to introduce our newest team member with a passion for sustainable energy and mobility solutions! Pablo Decelis has joined the CENEX NL team as of 15 May 2023. He recently completed his MSc in Metropolitan Analysis Design & Engineering, where he focused his thesis on optimizing wireless power transfer charging stations for electric vessels in Amsterdam, working together with AMS Institute. His research in this field has been insightful, addressing spatial-temporal challenges and aiming to enhance the efficiency of charging infrastructure.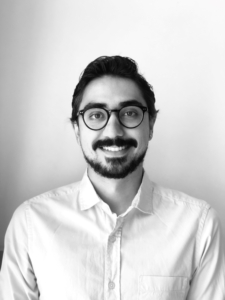 Before his master's studies, Pablo completed a Civil Engineering Bachelor's degree at UNAM in Mexico, providing him with a solid foundation in infrastructure development. He has also gained practical experience through his work with the Municipality of Amsterdam, where he contributed to mapping stakeholder engagement and energy assets for the LIFE City platform. Pablo's efforts in this project aimed to improve understanding of smart grids and community-driven innovation in Amsterdam Arena Poort.
During his MSc studies, Pablo embarked on an intriguing energy and mobility research project called Electrack, a conceptual product that integrates Piezo electric materials into train tracks to harvest sustainable energy. By exploring the potential of this technology, Pablo and his team demonstrated its viability in urban areas, highlighting benefits such as the utilization of wasted energy and the collection of valuable data for mobility insights and track maintenance.
Pablo's genuine interest in energy and mobility has been a driving force throughout his academic and professional journey. We are thrilled to have him as part of the CENEX NL team, where he will contribute to our objectives to advancing the adoption of sustainable energy based mobility solutions.
"I am excited to be joining CENEX NL and have the opportunity to contribute to sustainable mobility initiatives. The warm welcome I have received and the chance to work on meaningful projects truly motivates me" – Pablo Decelis